Henan Xinhang make a discount on microwave trnasformer groups price for all clients

Main compoments: 3 pairs of transformer, diode and capacitor
Certifcation: Got patent certification in 2014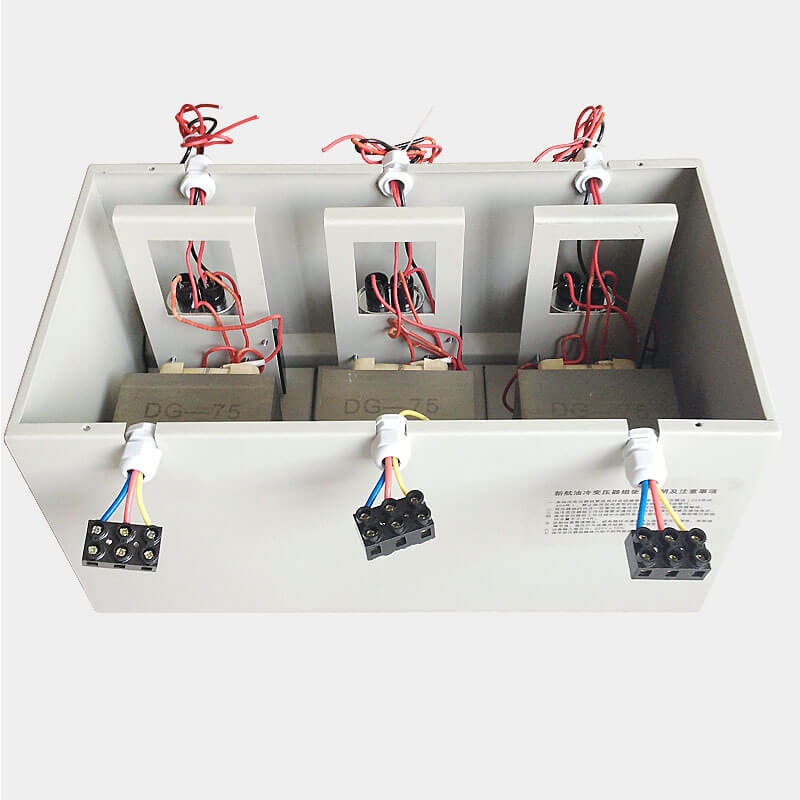 Split-type transformer group, each pair of transformer can be lifted seprately. Easy to be installed and maintained.
Instructions
1, Choose transformer oil(#25 or #40) which conforms to the requirements of the insulation class. It is prohibited to use other types of oil or wasted transformer oil.
2, Transformer group inside the box must be completely submerged by the oil.

3, Keep the working environment in good ventilation condition and the box under good insulation and grounding.

4, During the transformer group working process, water cycling system can not stop, each pair should be circulated water not less than 4L/min.

5, Inspect pipe joint regularly to keep water from into the box. Water will cause bad insulation, sparking and short circuit, that burned the transformer in the end.